Vacum's meats triumph in the UK
It's not only in Spain that Vacum's meat can be enjoyed. For a few yearsnow our company has been exporting its products to different corners of Europe.One country in particular that highly values our meats is the UK.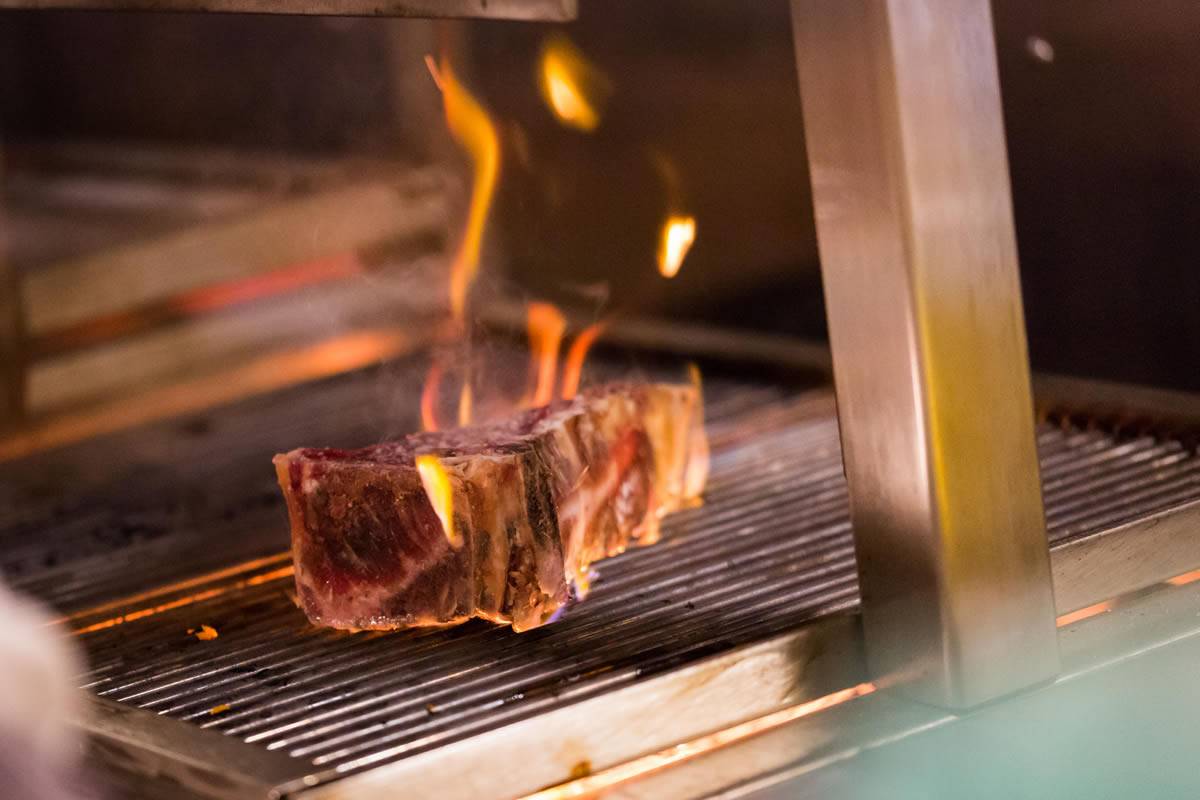 On the occasion of their visit a few months ago to Valencia, we spoke to the heads of Asador 44 (Cardiff), Paco Tapas, and Casamia (Bristol), just a few of the United Kingdom's restaurants that venerate these products.
Peter may have an English first name, but his surname leaves no doubt: Sánchez-Iglesias. His father, a Sevillian who has lived in England for 50 years, was the driver behind 2 of the countries best-known restaurants, Casamia and Paco Tapas. Besides Casamia, Peter also runs Paco Tapas, an eatery in the centre of Bristol where customers can take a virtual tour of Spain through its iconic regional dishes, from Spanish omelette through 5 Jota ham and Manchego cheese cured for 12 months, to octopus a la gallega and of course, steaks and other meats, notably, Vacum's rubia gallega beef.
Paco Tapas has been awarded its first Michelin star in recent months. It's big sister, Casamia, has had one for 10 years now. ''When you get a star, it helps the business. When we were awarded one, the restaurant just took off. It's great news for the team, because it confirms that we're not crazy, that every decision we've made has been the right one. Hard work is rewarded,'' explains the owner.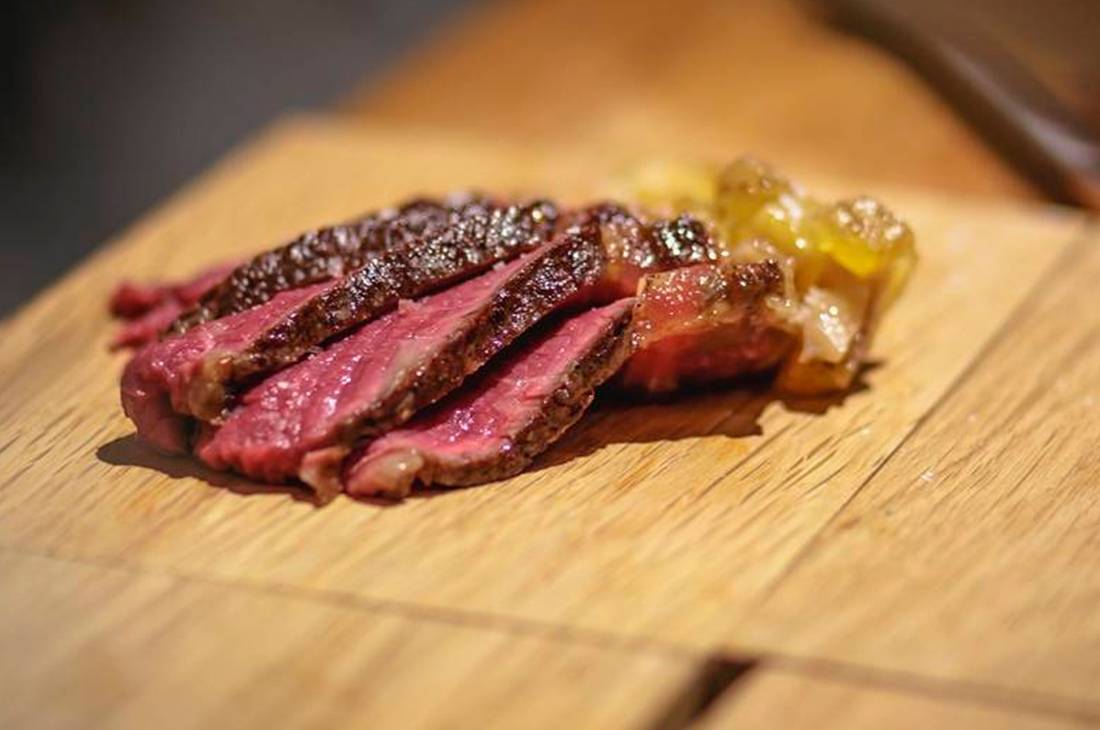 At Paco Tapas, only premium Spanish produce is used. They discovered Vacum through Mevalco, a supplier located in Bristol whose goal is to seduce the British public through their bellies. Peter's faith in David and Cristina, who have run Mevalco for 10 years now, meant he didn't think twice when they spoke to him about Vacum's meat. ''We know that whatever they bring us is good," Peter states.
Owen and Tom, owners of Asador 44 in Cardiff, Wales, also discovered Vacum meats via the supplier. ''We had a close relationship with David and Mevalco, having worked with them and their products for 10 years, making trips such as this together, discovering and testing new products; and we highly value their opinion," one of the brothers explains. ''When we tried Vacum meats, we just couldn't go back to what we had been using before," adds Tom.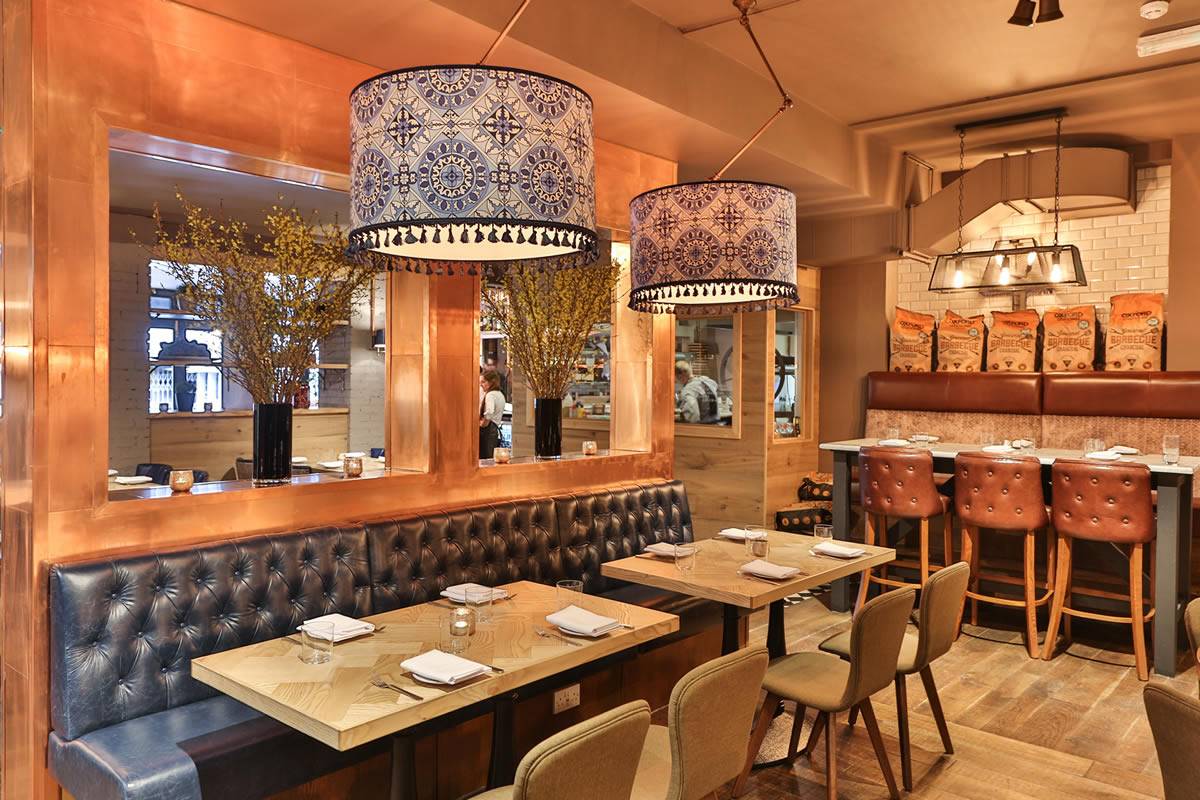 In their case, nothing ties them to Spain other than their passion for the Spanish lifestyle and diet. Owen and Tom took an extended trip around the north of Spain to learn the secrets of the area's meats. ''It was unbelievable. We wanted to understand the culture and learn more about the best way to cook their meats, and we went to some incredible restaurants such as El Capricho, we trained in the kitchen with Jose Gordon, learning his cooking methods, as well as many others. It was just amazing for us to make that road trip. We found that each region has its own techniques when it comes to the grill. For us, it was important to gain as much information as possible''.
The menus of both Asador 44 and Paco Tapas feature meat from local farmers as well as Spanish meats from Vacum. At both eateries, the Rubia Gallega sirloin steak is the star of the menu. Owen and Tom are constantly experimenting with the maturation of their meats, and have their own ageing chamber in which they mature the products they receive from Vacum. ''Our meats are aged for around 45-50 days in general. We find that this gives a good balance of texture and flavour, but we've given different lengths of ageing a go, even 80-90 days. We try to switch it up, keep the customers interested,'' Owen tells us.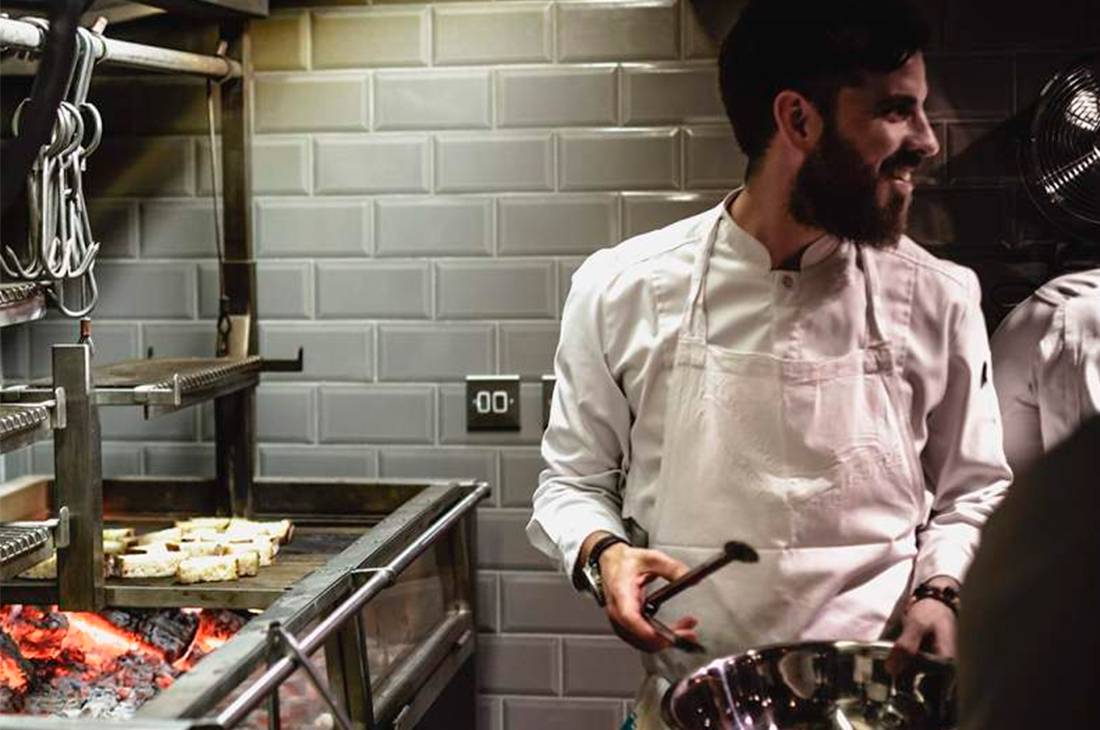 When it comes to preparing meat at Asador 44, they strive to ensure their products reach the plate in optimal conditions. ''We mature the meat in our own chambers, so that when we cut each piece of meat for a dinner or lunch, we must first allow it to reach the correct temperature, a couple of hours before being served. We leave it at room temperature and we cook it over different types of wood, sustainable charcoal from Oxford,'' assures Owen.
We ask the chefs about the British public's taste:
Does it differ much from the Spanish? '
'Yes, many things just don't work. Traditional food has been lost in most of England, people are not used to the same range of flavours, meaning their palette is much plainer. We have to keep this in mind, remember that aged meat has a strong flavour for many people's taste. Many are fearful of it. If you just give it to them, without training their taste a little first, they won't get it,'' says Peter.
''It's very different,'' adds Tom, ''most restaurants in Wales, when they think of meat, they think of meat from young animals. Normally these young animals, to be tender, are industrially farmed. When someone comes for lunch at Asador 44, they are looking for a totally different experience. Many people come here and have never tried anything remotely similar, and when they try our meats, they come back. It's our responsibility to educate our customers, guide them in the correct direction, we want the type of clientele who is curious, who wants to find out more about what they are eating, who is interested in the raw material.''