Hendrick Dierendonck, the meat sommelier of Belgium
Hendrick Dierendonck perceives his work as a butcher like that of a craftsman. At his butcher's shop in Nieuwpoort, his Michelin starred restaurant in Carcasse, or at his workshop in Brussels, the professional skills of today are mixed with traditional knowledge and insight.
The Dierendonck butchery is located at the heart of Sint-Idesbald, a village on the Belgian coast. Thirty-nine years ago, Raymond Dierendonck established his business, and 11 years ago, his son Hendrik took over at the helm. At Dierendonck an authentic love of the product is proclaimed. They tirelessly search for the highest quality meats, both within the Belgian borders and further afield, which has attracted more and more well-known chefs and gourmets to their butcher's. Vacum meats are to be found amongst their products. We spoke to Hendrick Dierendock to learn more about his passion for quality meats, as well as his peculiar way of working.
How do you select the meat you sell in your butcher shop? Waht is your criteria?
Our belief in authenticity and terroir products results in honest, delicious meat from the highest quality animals obtained from breeders with passion, sliced daily in our own shops. That means keeping a close eye on the meat from its journey from the farmer to the customer. Cattle that are bred in the right way, and had a healthy life, give tasteful and distinctive meat. The meat is typically dark-red and marbled with tasty fat.
How did you know Vacum beef and why did you choose it for your shop?
Dierendonck is always looking out for quality meat and met Vacum a few years ago. Vacum works with two of best Spanish cattle breeds: Rubia Gallega.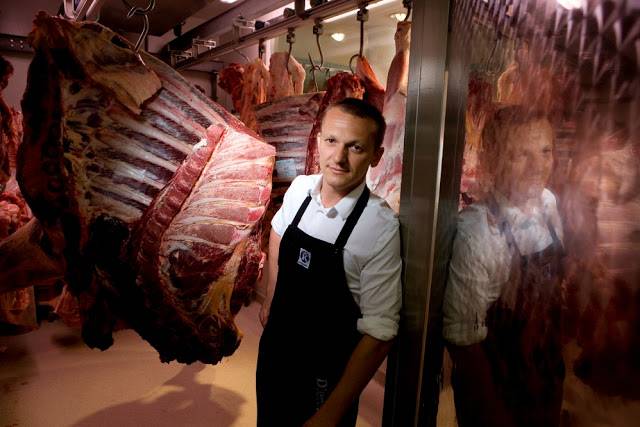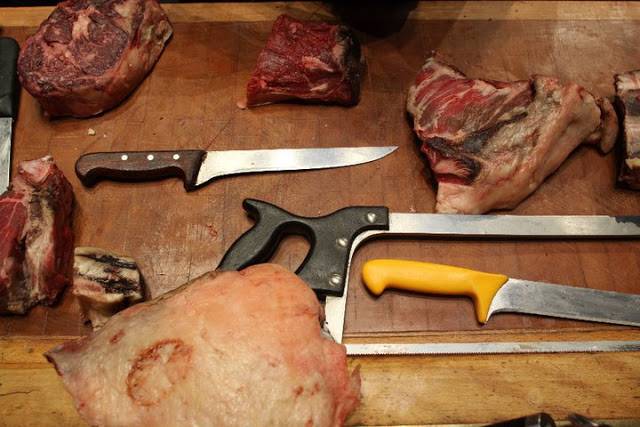 Do you work with long or short dry-aged? What do you like about this kind of beef?
We prefer to buy fresh since we have developed our own refining procedure by means of time, temperature, humidity and ventilation.
Our meat is matured for about 4-6 weeks. Because the meat loses moisture, its flavour becomes much more intensive and its structure more tender.


Why did you bet for slicing and handle your meat according to the traditional ways of the craft? What do you think this way of work contributes?

Being a butcher is a true craft. We work with craftsmen who believe in high quality meat, and who want to prepare it according to the traditional values, while investing in innovation. We do everything with respect - both for the animal and farmer. We also work according to the nose-tail philosophy.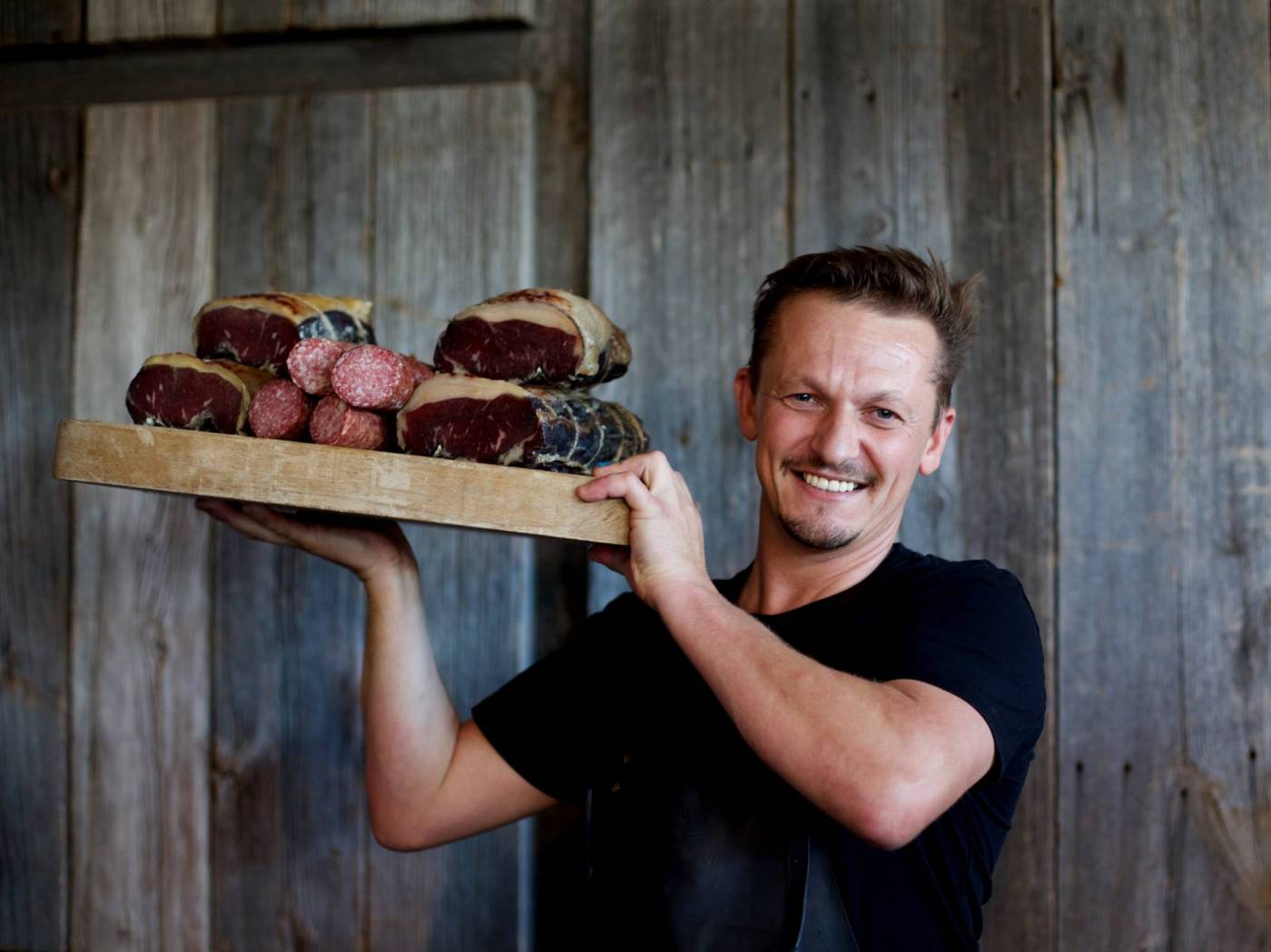 What do you think is the most important when it comes to preparing meat?
Work with a high quality red meat at room temperature. Dierendonck has become a meat sommelier. Façon "Hendrik" for preparation:

- Heat up the meat in the oven at 50°for about an hour
- Season the meat with sea salt flakes, pepper from the mill, and some olive oil
- Rub the mixture gently over the meat
- Fry 3-4 min on each side, depending on the thickness the meat will have a nice crispy crust because it has been put in the oven
- Remove the bone and fry for another 30 seconds on each side
- Cut the meat into slices and put on some more sea salt flakes


Your father opened The Dierendonck Butcher's 39 nine years ago, and you run the business for eleven years. What did you learn from him?
I grew up in the butchery. I learned my father's appreciation for the craft, his passion, his respect for the animals and the farmers who breed them. I learned the skill growing up. I keep on working in traditonal ways and simultanously invest in being innovative.